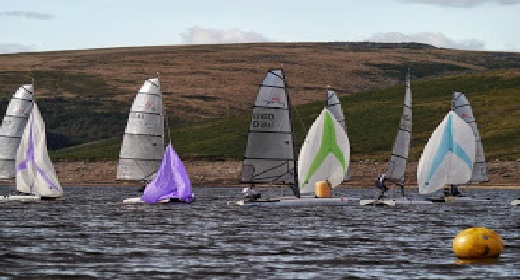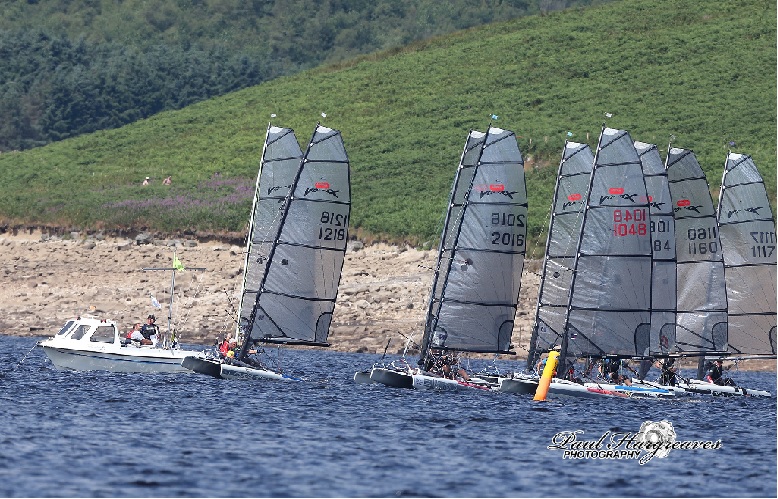 In the members section there is a new article showing several Photos of the Vortex's rigging.
It shows their  routing and all of the sheets and lines. 
Also in the members section there are articles on Rigging and boat maintenance, plus tips and advice on sailing the Vortex.
You will need to log in to access these. 
2020 Vortex  Open meetings
 This year we will not be holding a meeting at Largs due to the Dzero's holding their National competition at this venue on the dates we would normaly have our open.
Due to Coronavirus restrictions the meeting in July at Yorkshire dales SC has been cancelled, but we may be able to re-arrange and hold a meeting at YDSC later in the year.
In October we will hold our inland championship at Rutland as part of the Rutland Asymetric weekend meeting.  Coronavirus restrictions may prevent this meeting from being held. 
Don't be put off by the grand title of this event. If you are a novice in Vortexes you will still enjoy the sailing in the company of other Vortex sailors.  You will probably pick up tips and techniques on how to get the best out of your boat. 
Racing will start after 12 noon on Saturday with 3 races back to back. It might run to 4 races depending on weather forcast  for Sunday.  Sunday racing will start after 10:00 am 
Report on the 2019 Nationals at Rutland 
 The Vortex fleet of seven (the weather had put one or two off) joined the other asymmetric fleets on a very cold and blustery weekend at Rutland.
Phil Whitehead blasted off the line and was not to be caught with Jonathan Carter second and John Turley third. The second race was a repeat affair with Phil winning from Jonathan Carter with Steve Cochrane coming a creditable third. By now most were feeling the cold between the races.
The third race saw Phil (having missed the briefing) misunderstand the new course and decided to put in a further loop whilst in the lead. Unfortunately Alex Glendinning followed him, and Jonathan (who attended the briefing) went on to win with some confusing results.
The fleet retired for a well-earned rest in the Wheatsheaf for the AGM, meal and pint. We were joined by Chris Tillbrook an ex-Vortex sailor who was now sailing in a 49er.
Sunday brought sunshine but a brisk force 4 to 5. Too much for some. The first race saw Alec pipping Jonathan on the line followed by Phil who had started to have spinnaker problems. Meanwhile Mike Collins had broken his tiller extension so had to retire with John.
The second race saw Jonathan taking Phil as now his spinnaker halyard has stripped, but managed to fend off Alec and Angus Winchester.
Only four boats were left in the last race of the day, Phil now with no spinnaker. Jonathan led all the way round to become this year's winner, Phil was second and Alec third overall.
An very enjoyable weekend catch-up for the fleet with trying weather and boat issues for some.
 Overall Results:
| Pos | Sail No | Helm | Club | R1 | R2 | R3 | R4 | R5 | R6 | Pts |
| --- | --- | --- | --- | --- | --- | --- | --- | --- | --- | --- |
| 1st | 2014 | Jonathan Carter | Rickmansworth SC | ‑2 | 2 | 2 | 2 | 1 | 1 | 8 |
| 2nd | 1218 | Phil Whitehead | Yorkshire Dales Sailing C | 1 | 1 | ‑5 | 3 | 2 | 4 | 11 |
| 3rd | 1175 | Alec Glendinning | Annandale SC | (DNC) | 4 | 6 | 1 | 3 | 2 | 16 |
| 4th | 1181 | Angus Winchester | Castle Sample SC | 5 | 5 | (DNC) | 4 | 4 | 3 | 21 |
| 5th | 1084 | Steve Cochrane | Castle Semple SC | 6 | 3 | 1 | (DNC) | DNC | DNC | 28 |
| 6th | 1117 | Mick Collins | Yorkshire  Dales SC | 4 | 6 | 3 | (DNC) | DNC | DNC | 31 |
| 7th | 1046 | John Turley | Yorkshire Dales Sailing C | 3 | (DNC) | 4 | DNC | DNC | DNC | 34 |
| 8th | 2016 | Ed Corteen | Pennine S.C. | (DNC) | DNC | DNC | DNC | DNC | DNC | 45 |
The New Carbon fibre rigged Vortex   and the standard Alloy rig Vortex. 
New Vortex's with carbon masts , spars, and Foils.   The original Vortex with Ally mast, boom and foils
New Vortex boats are now available. From MSDS (Mike Saul Dinghy Supplies); the sole supplier and distributor of the new boats.
For Excitment and that adrenaline rush which comes with speed, you should try Vortex sailing. 
Single handed sailing with an asymetric spinaker makes the Vortex a challenge to your fitness, sailing Skill, agility and boat control.  The Vortex will suit people from 60KG  to 95Kg.  That's quite a range of people.
The latest Vortex dinghies complete with lauch trolley, road  combie trailer, top cover and asymetric spinaker and mainsail; plus all fittings. Retail at around £11,000  Inclusive of VAT.
Whites Formula boat builders can make new Vortex dinghies to order, contact:-    MSDS (Mike Saul Dinghy Supplies); the sole supplier and distributor of the new boats.
The photos below show a new Vortex sailing with spinaker and the second photo shows the new hull  with supports for the kick bar being constructed at Whites Formula boat builders.